Company Overview
SimplyDelivery is a holistic operating system for restaurants or delivery services that allows digitizing all processes from order management to delivery and restaurant management in your business.
My Role
I was hired in the UX Designer role. My work consisted of User Research for the Point of Sales System.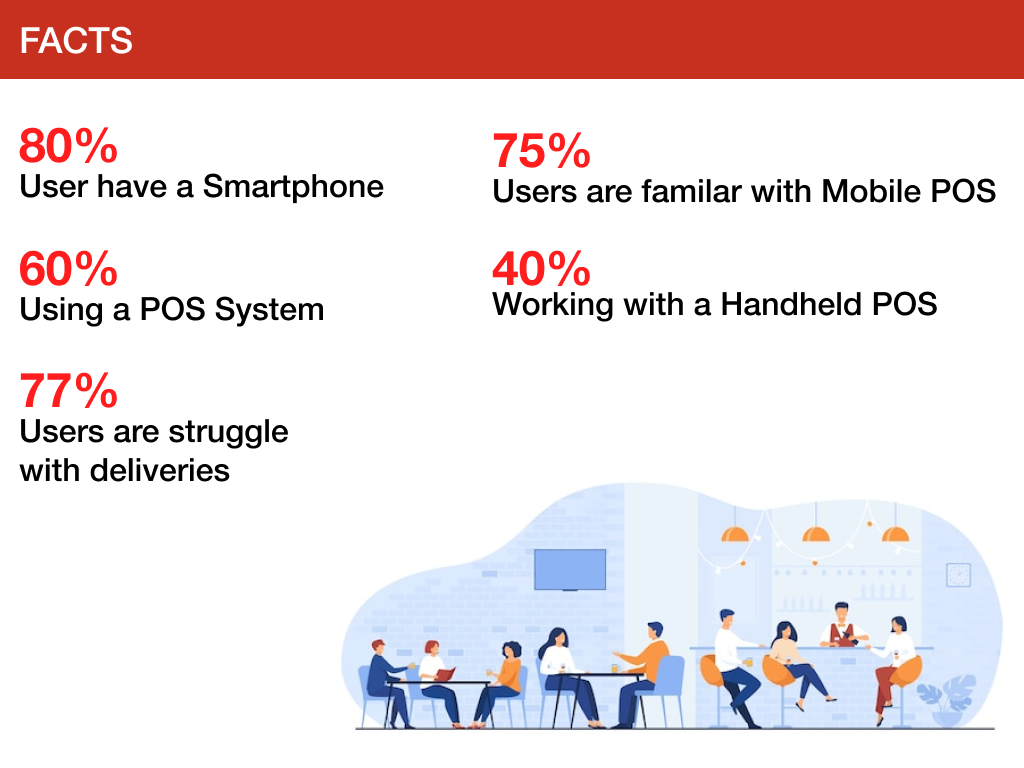 We conducted interviews and online research to develop and reinvented our understanding of how the users work a PoS in the restaurant business
The four pillars for a successful UX Research
Competitive Analysis
Here I deep dive into the market and compare the Big Competitor like Lightspeed, SumUp, and orderbird.
Technical Research
How you can take benefit from the pool of features from the ecosystem and what is important for a better workflow.
Interviews
The user first was the philosophy for a successful Research so I get in touch with Managers and waiters to understand their Pain Points.
Observing
I also observed the users in their daily business to understand how you can improve the workflow with a good PoS and reduce the Workload.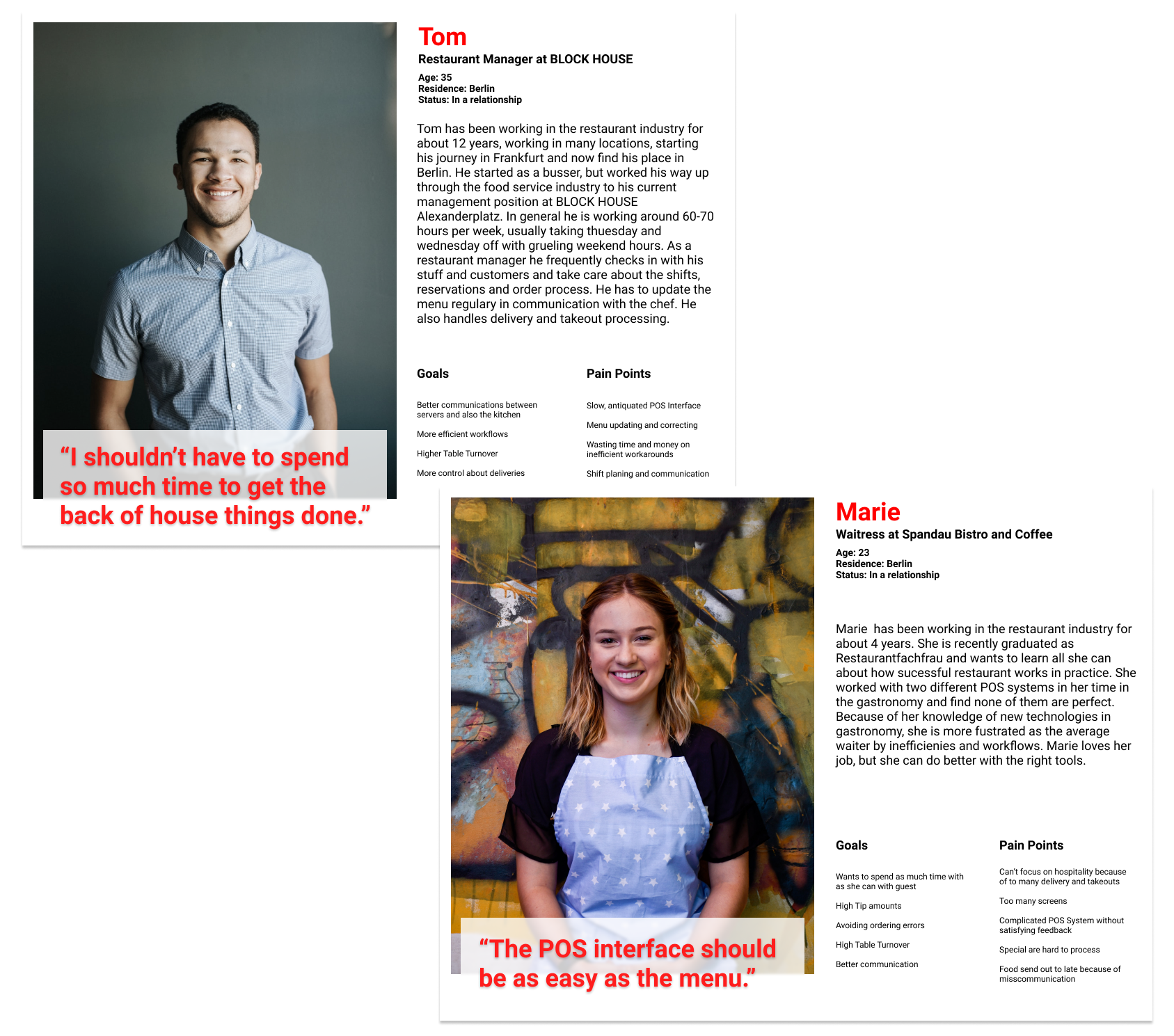 Personas
Our user's would-be managers, hostesses and waiters, and waitresses, who want their jobs of processing orders to be easier so they can spend more time with customers.
That everybody understands what is our user I created Personas
From the info, I get from the Interviews and observations supported by Affinity and Empathy Mapping I created some Personas for the focus group and presented them to the Product Team.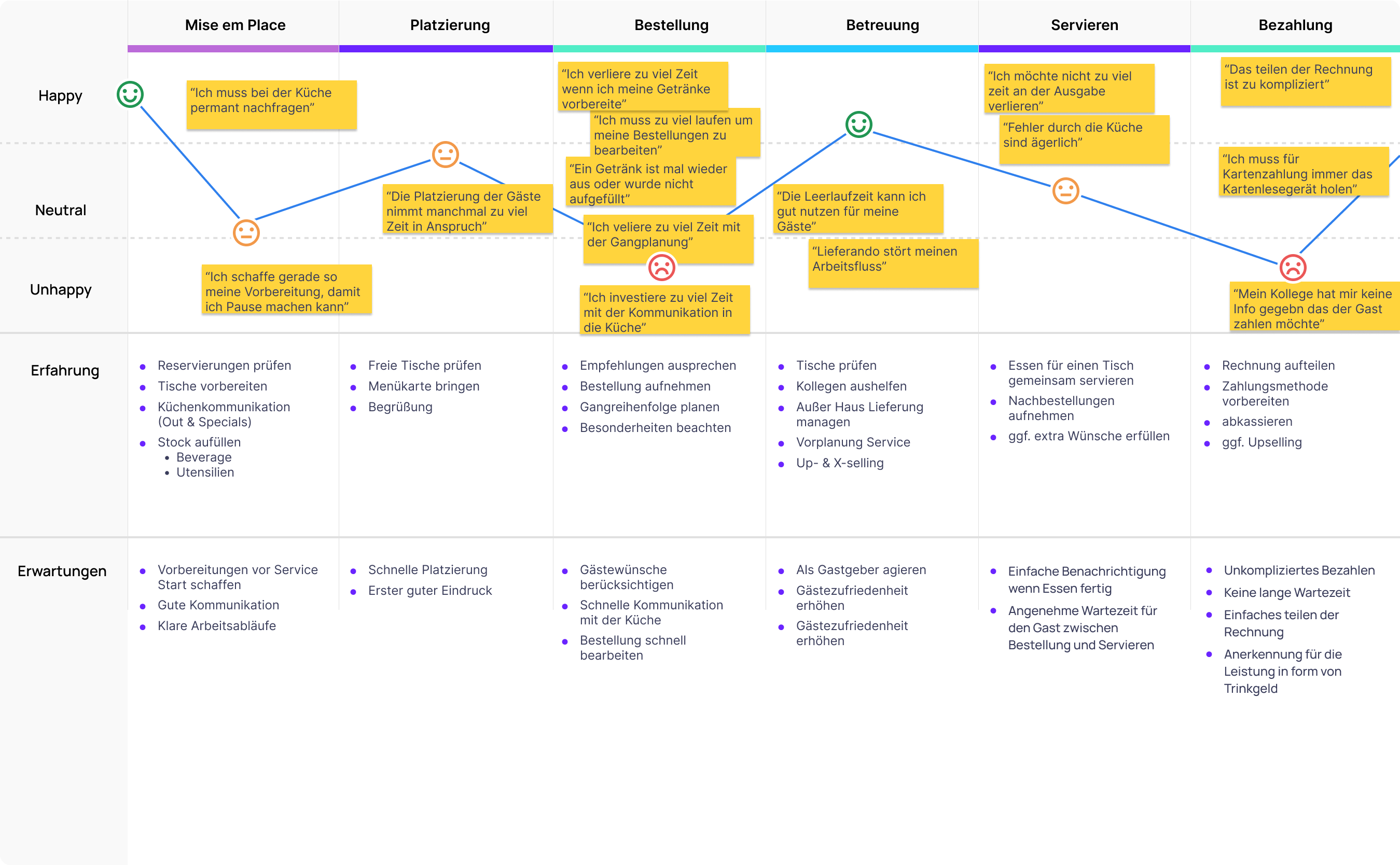 Now we put it all together
💥How might we...
create capable and compelling mobile offerings so that restaurants increase the usage of our PoS in restaurants for waiters for order management through their preferred device to improve their workflow and efficiency.
The Problem
A Point of Sales is intended to achieve to provide a central platform to manage restaurants, delivery, and as an order and cashier system for waiters, restaurant managers and owners, and chefs.

I observed waiters and managers enter the digital market with a mobile-first or mobile-only mindset for their order and POS system. I also observed a significant rise in handhelds and mobile-first POS Systems. Our products are heavy not mobile-friendly which increases our risk of losing potential restaurants changing to Industry 4.0.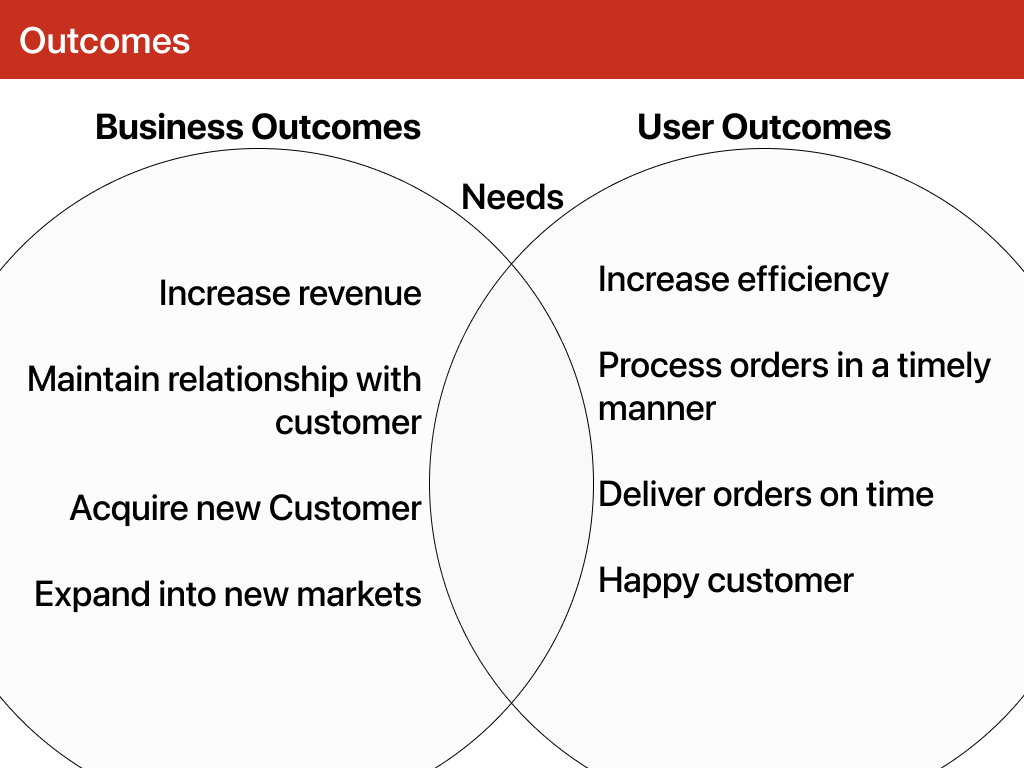 Outcomes
I believe releasing a capable and compelling mobile solution will result in an improvement in usability, workflow, and efficiency. We will know this is true when the waiters and managers improve their customer satisfaction rate by 20% or/and cut the processing time by 30%

We will achieve increasing revenue if Marie can achieve increased efficiency with a Mobile-First UI.

We will achieve Maintain relationship with customers if Marie can achieve process orders in a timely manner with a redesign of the order management system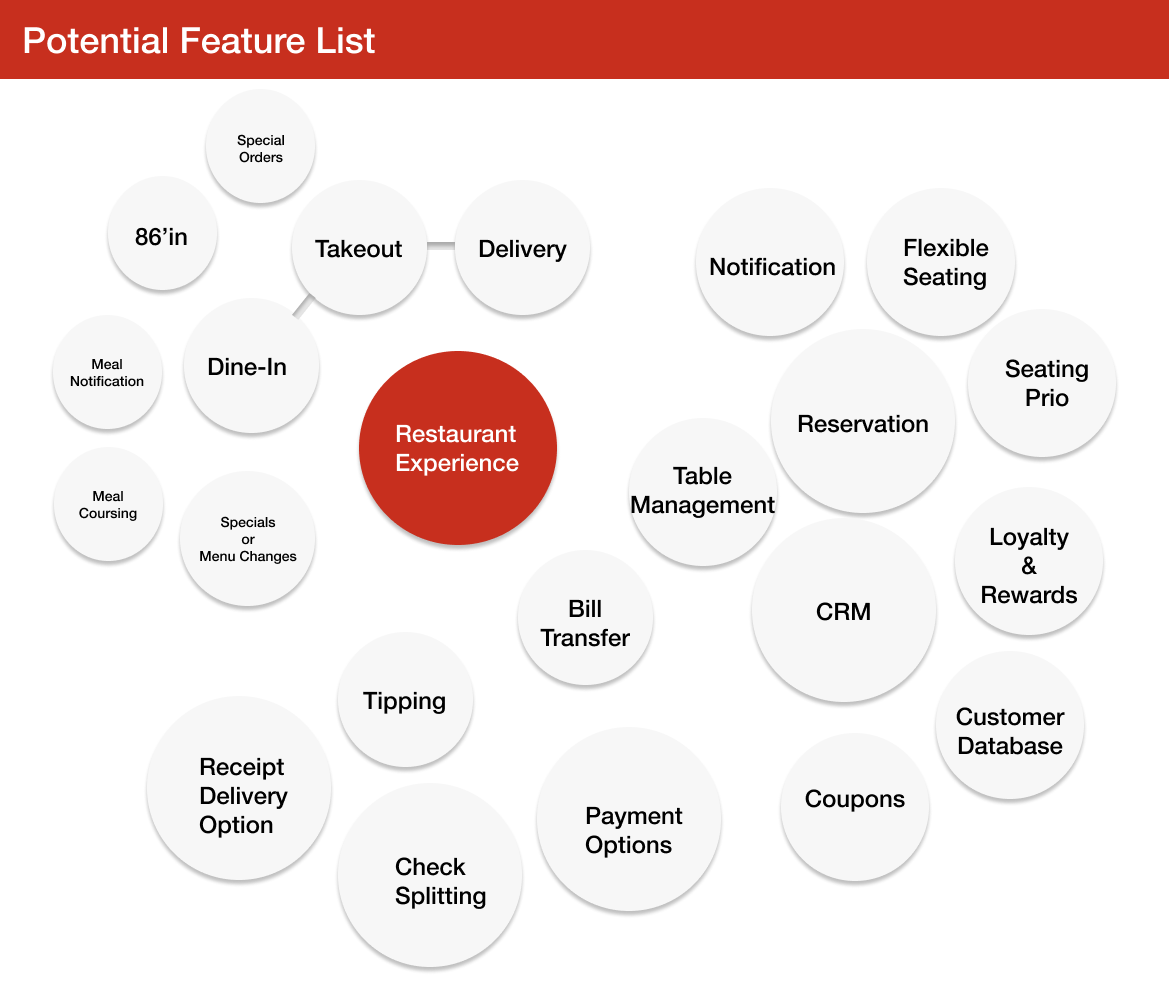 Creating a potential Feature List for a PoS System